HOW to BUY BNB FROM a CARD DIRECTLY in TRUST WALLET WITHOUT USING BINANCE
Step One
If you do not have a Trust Wallet, download it from the App Store or Play Market, go in and register in the Trust wallet
Step Two
In order to participate in the pump you need a BNB Smart Chain, now we will buy it
Go to the main page of Trust Wallet, and click "Smart Chain"
We select the amount you want to replenish, the minimum amount is $ 50, the maximum amount is 15,000.
Click "Next"
We enter all the data that we have on the screen, and click "next"
Step Three
Now our task is to connect our wallet to the pancake swap exchange and purchase a coin that we will pump on a signal. The next step is to connect our wallet to the pancake swap.
We go to the site 
https://pancakeswap.finance/swap
Click "Connect wallet"
Back to the browser, wallet is connected !
Step Four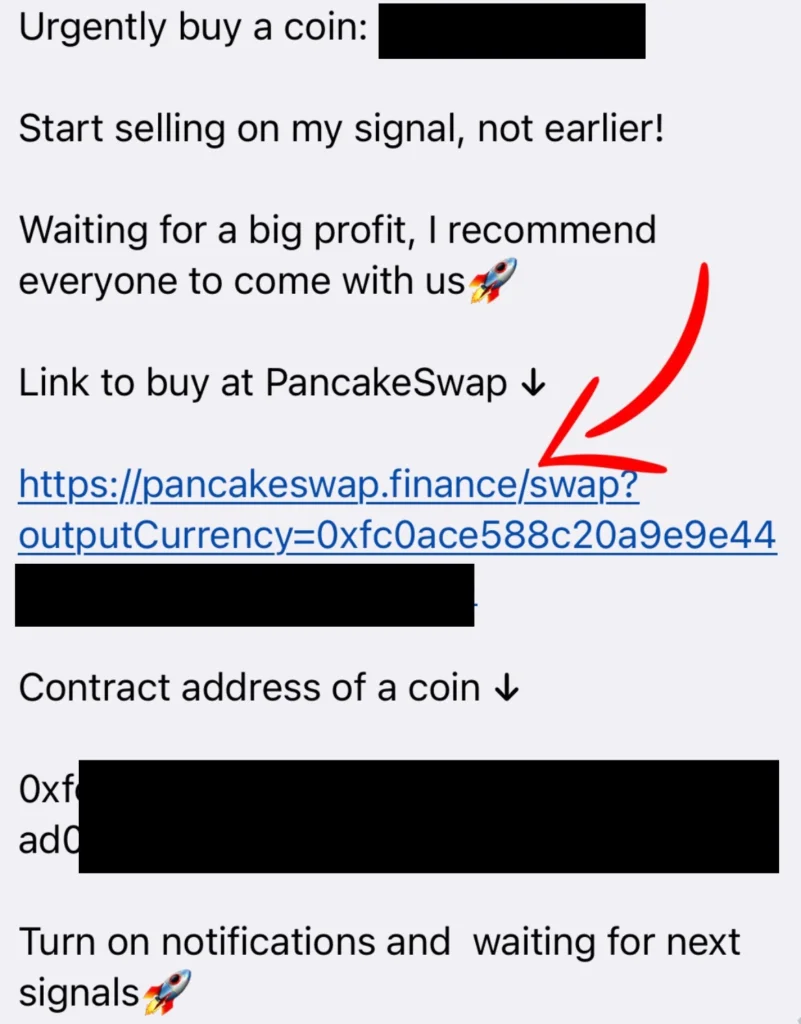 Now it remains to purchase a coin at our signal, all signals about pumps are posted in our telegram channel, in this format 👇
Click on the pancake swap site link, after clicking on the link, we expect 5 – 10 seconds after which we will see a window where we must click the "I understand" checkbox
Choose "slippage" 39-45%, Expert Mode – "ON"
Select the amount and press the "Swap Anyway" button
We return to the trust wallet and click Confirm
Congratulations, you have purchased a coin, then we are closely following the further signals in our telegram channel.
Do you have any questions? Support: @JohnCryptoMoon