Cities will become "smarter" thanks to blockchain

Cities will become smarter thanks to the blockchain, according to experts of the Huobi Global cryptocurrency exchange.
According to them, the use of blockchain goes far beyond digital assets. "Blockchain is a kind of decentralized digital ledger that provides a permanent and immutable record of transactions. Blockchain will make municipal services efficient and secure, as well as improve governance," they write.
Singapore is already using this promising technology. Back in 2018, the consulting company PWC published a report according to which 82% of executives in Singapore reported on ongoing blockchain initiatives, and 13% have already implemented initiatives. Blockchain is integrated into education, municipal services, logistics, the aviation sector, and the country's healthcare.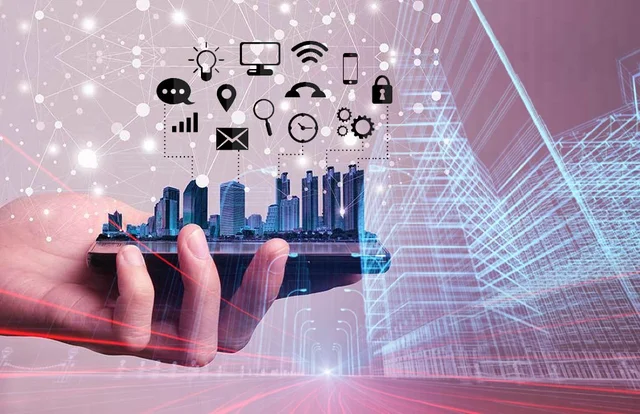 For example, with the help of blockchain, the utility sector will increase energy efficiency at the network design stage. Waste management is optimized with a blockchain-based solution that tracks garbage containers. Sensors on containers prioritize the direction of garbage trucks and will send them to filled containers, instead of following pre-assigned routes.
Speaking of urban governance, blockchain can increase the level of security and control of reporting for important processes, for example, elections. The voting protocols stored in the blockchain guarantee the integrity of the elections, since the information can be rechecked and cannot be overwritten, that is, falsified. Blockchain data can be deleted after the end of the election, as in similar situations, ballot papers are destroyed.
In Europe, too, the blockchain finds its use. In recent years, European governments have been testing advanced technology for various purposes: land registration, healthcare, procurement, food supply chains and identity management. For example, Prague is called the blockchain capital of Europe, it was here that the world's first hardware wallet, the first mining pools and the first coffee shop that accepts bitcoins appeared over the past decade. The country's leadership is implementing blockchain in public services and gradually transferring physical media to blockchain.
Dubai is also among the leaders of blockchain implementation. In 2021, the government launched the Smart Dubai strategy, which includes more than 100 smart initiatives: digitization and automation of police stations – residents can pay fines and report accidents without talking to a policeman – as well as infusing resources into clean energy, sustainable (in some cases unmanned) transport and public infrastructure.