Elon Musk buys Twitter
On Wednesday, the world's richest man turned up at Twitter's headquarters in San Francisco for a meeting with company executives and changed his Twitter profile to "Chief Twit."
The moves signal that the $44 billion deal will close this week, as confirmed by people close to Musk, who spoke on condition of anonymity to discuss confidential matters. *Source "The Whashington Post".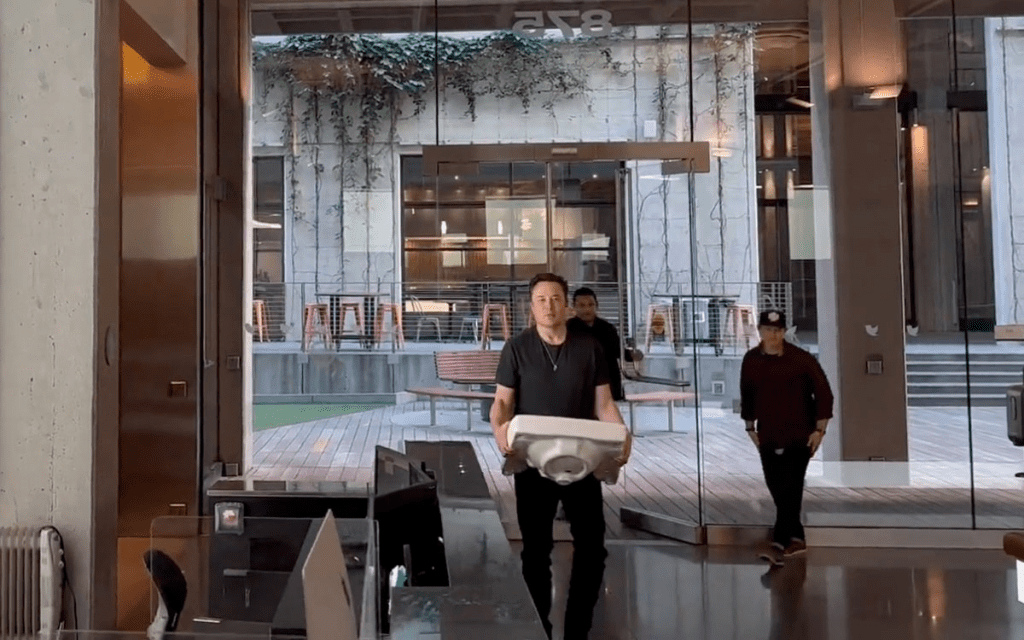 Shares of Twitter closed at $53.35, just below Musk's $54.20 offer, indicating that the market believes the deal will go through.
On Wednesday, on his Twitter page, Musk praised the company's ability to create "citizen journalism" and said organizations like local news organizations "should get a lot more attention" on the site.
Twitter spokeswoman Rebecca Hann confirmed a message across the company that said Musk would speak on Friday.
Musk is believed to be financing a significant portion of the deal with debt from a group of seven major banks: Bank of America, BNP Paribas, Societe Generale, Barclays, Morgan Stanley, Mizuho and MUFG.
Last week, The Post reported that Musk laid out plans to lay off nearly three-quarters of Twitter's employees as he seeks aggressive cost cuts and loosens the site's content moderation standards.
The initial focus of his ownership of the site will be on talent, insiders say, with Musk expected to turn to his other companies, Tesla and SpaceX, in search of talent who could help Twitter turn the tide.
Musk plans to integrate crypto payments into Twitter and use a token based on Dogecoin for payments.