How to Participate in PUMP on kcc.poocoin.app
How to start a MetaMask
You need to have a metamask wallet. If you have one, you can skip this step.
How to add KCC NETWORK to MetaMask
Add KKC NETWORK to your metamask wallet. The KCC network is the kucoin network. It is cheaper in commissions and safe.
How to register on KuСoin
Go to the website of the KuCoin exchange – https://www.kucoin.com
Register via mail. Enter your email, password and referral code to receive your welcome bonus. Referral code – rPWZKWY
Activate your account with a code from the mail.
You will find yourself in a trading terminal. If you have funds in kucoin. You need to buy a KCS token. This is the main token of the KuCoin network.
How to buy KCS
If you do not have funds on the kucoin exchange. Let's buy together. Click Assets > Buy Crypto.
Choose Third-Party. You can buy with VISA/Mastercard or Apple Pay.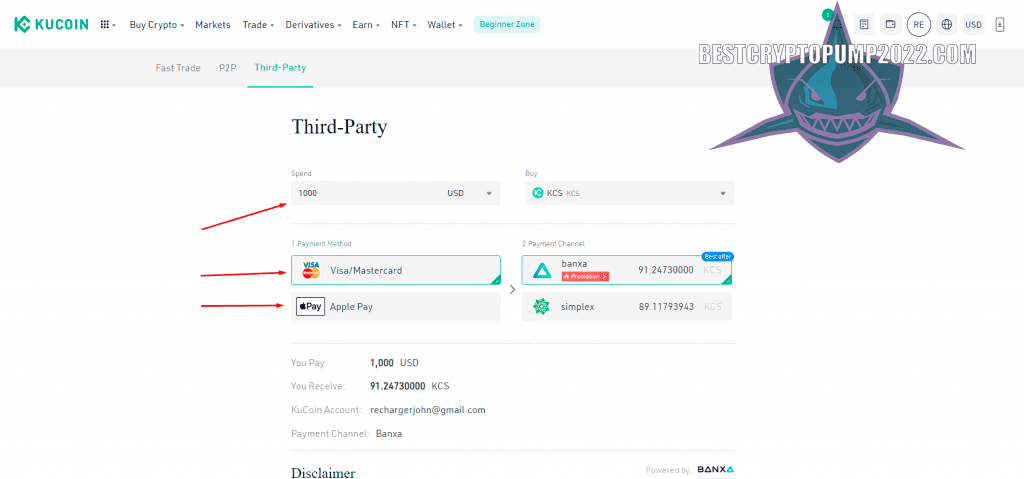 During the purchase, fill in the required fields.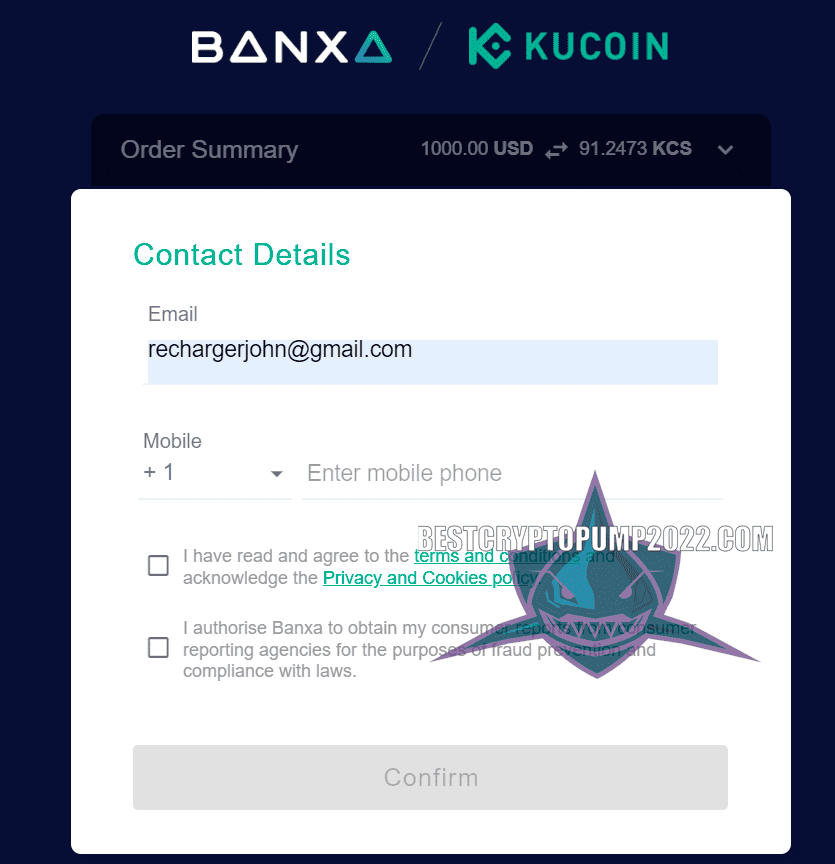 Congratulations! You bought KCS tokens! You will find them in Main account.
How to withdraw KCS to metamask
We need to display KCS on metamask. Press Withdraw.
If your KuCoin account is not verified. Please verify it.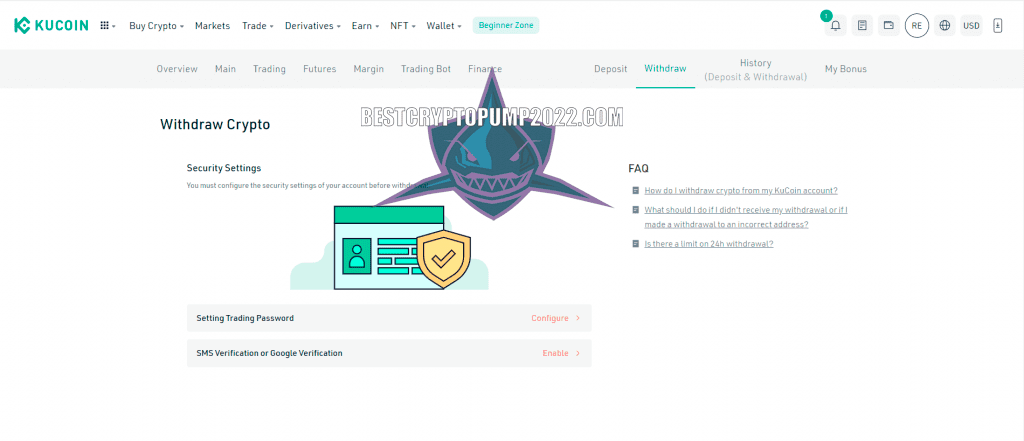 If the account is verified. Withdraw to your metamask wallet. Here is an example of what it looks like.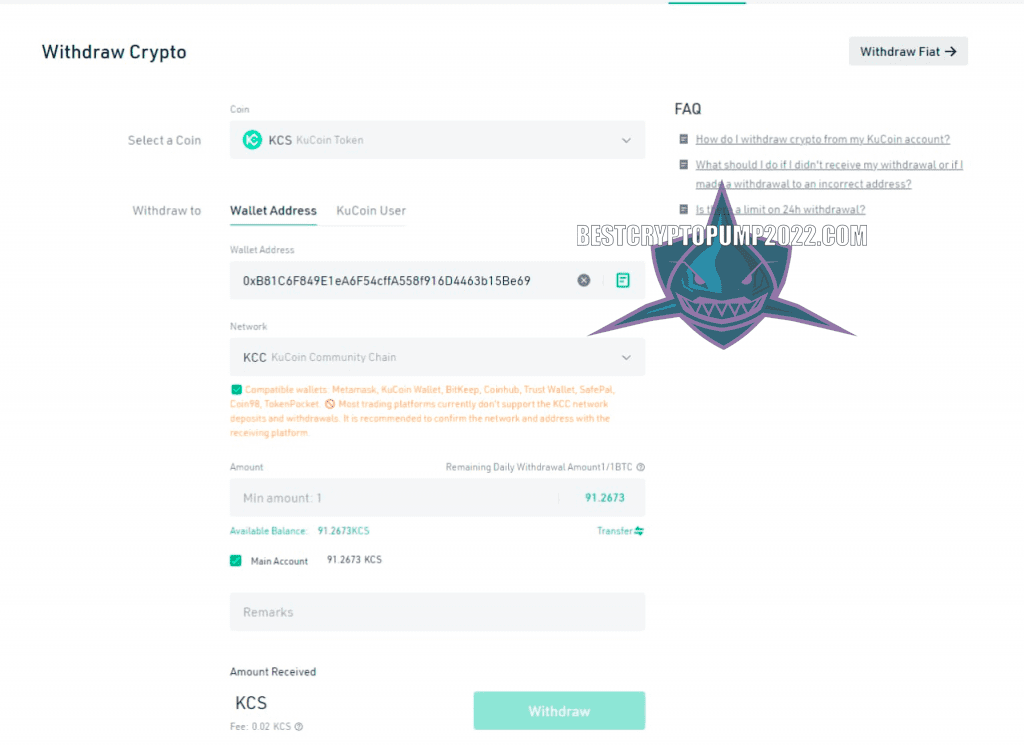 After the withdrawal, the funds will be on your metamask wallet. Usually withdrawal lasts 2-5 minutes.

How to Participate in PUMP on kcc.poocoin.app
Go to https://kcc.poocoin.app/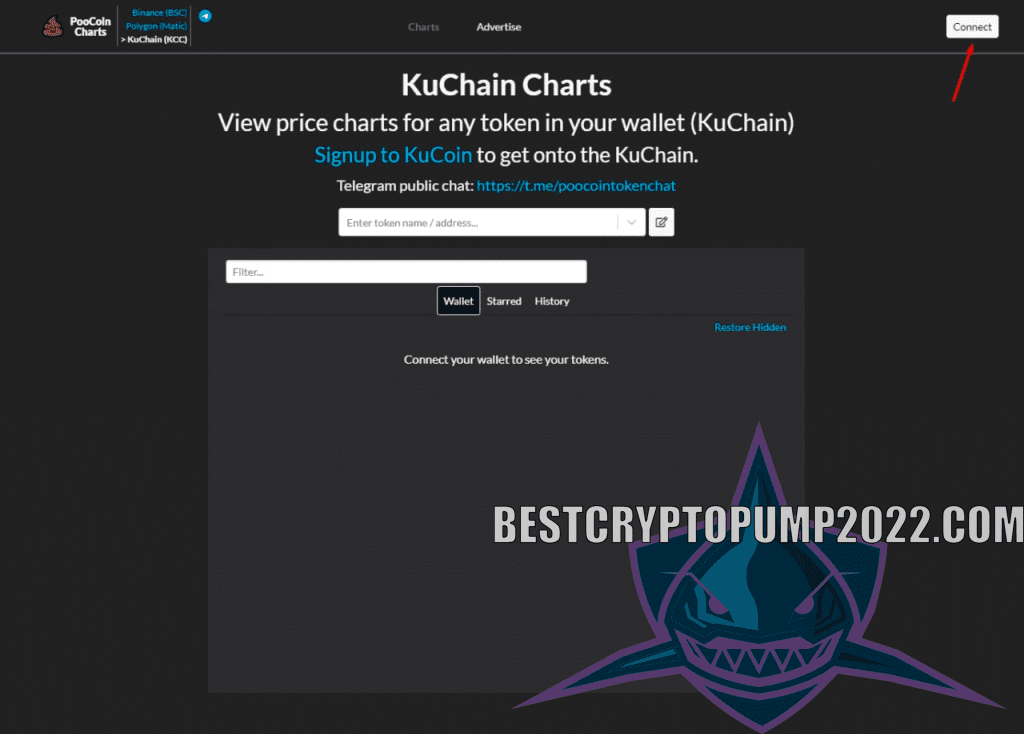 We connect our metamask wallet.
We connect our Metamask wallet. We can connect TrustWallet if you use it.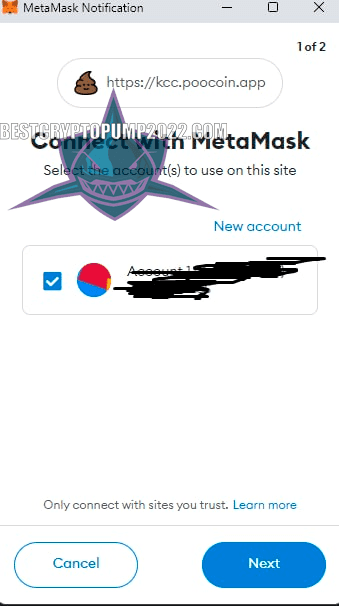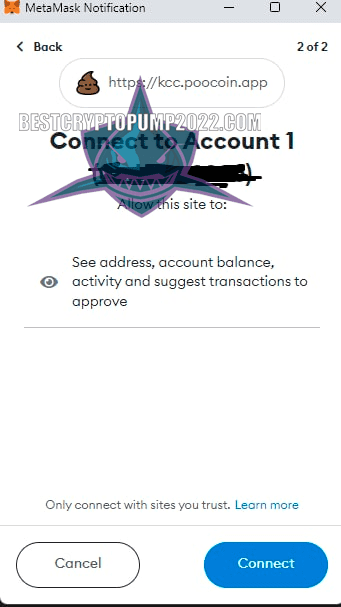 You have connected your wallet and see your balance.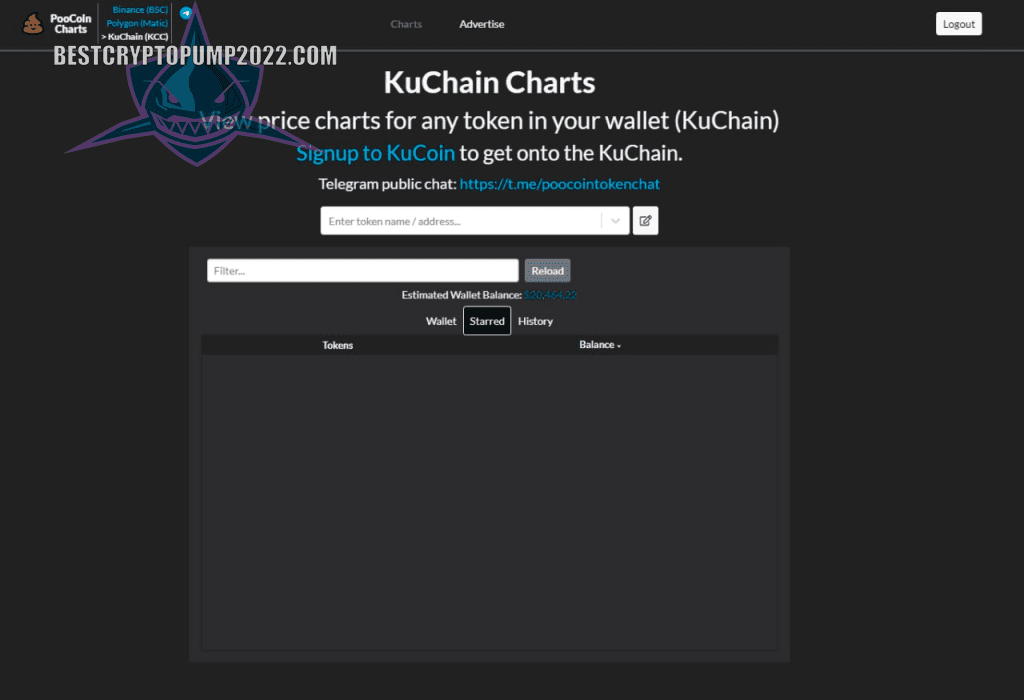 We follow the link from the signal to buy a token and quickly buy it. You can also copy the contract and paste it manually.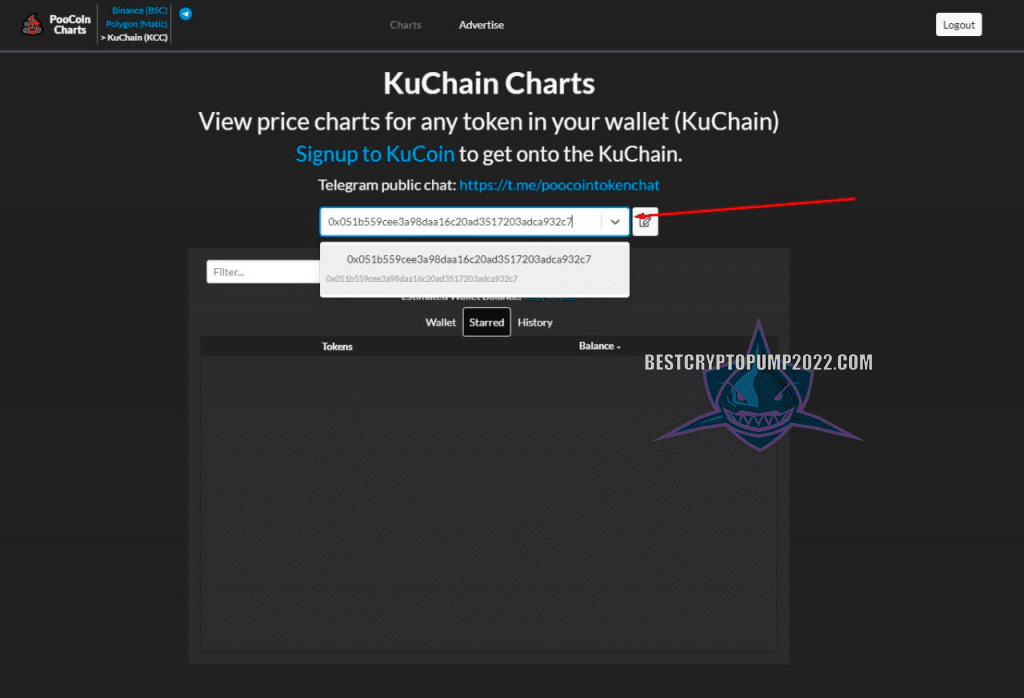 Click Trade.
When importing a token, check the box "I understand" and click Import.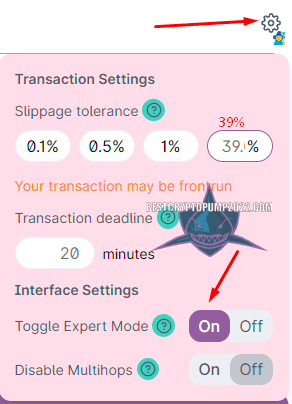 You will open a window Trading via KoffeeSwap. Set the settings as in the screenshot. Slippage – 39% and Toggle Expert Mode – On.
Once set up, we can start Swap. We recommend buying in the amount of 50-150 KCS.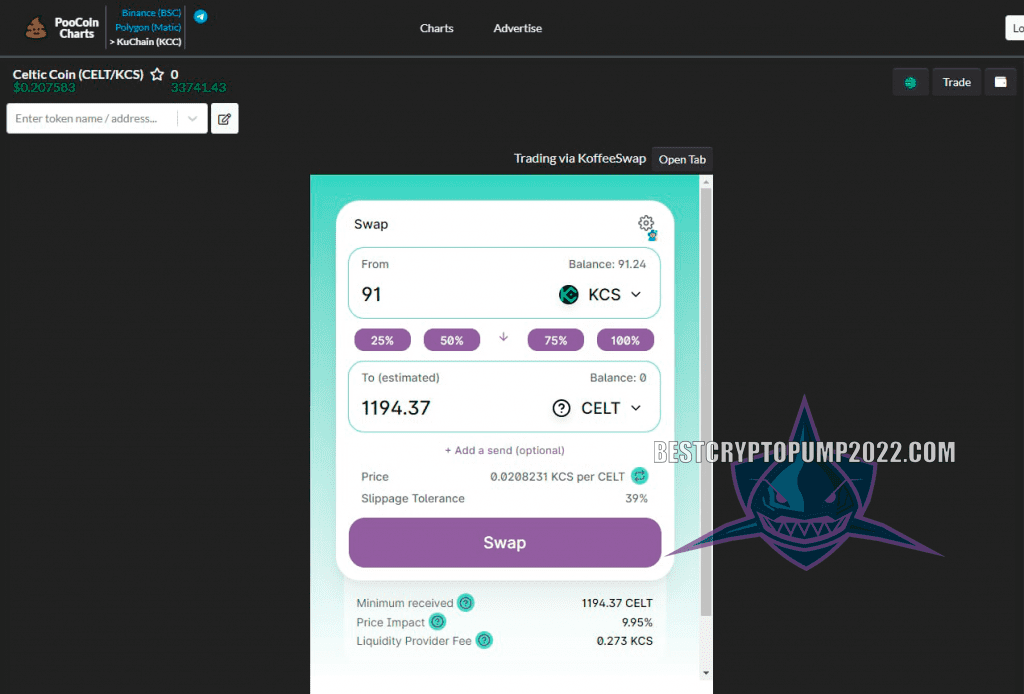 Congratulations, you have purchased a coin, then we are closely following the further signals in our telegram channel. After the purchase. Waiting for a sell signal!
Do you have any questions? Support: @JohnCryptoMoon